Pappardelle with Fava Beans In Garlicy Soy Cream with Lemon
As we begin to move into spring, we look forward to many recipes with fava beans. This pappardelle was really lovely with the light garlicky lemon soy cream sauce.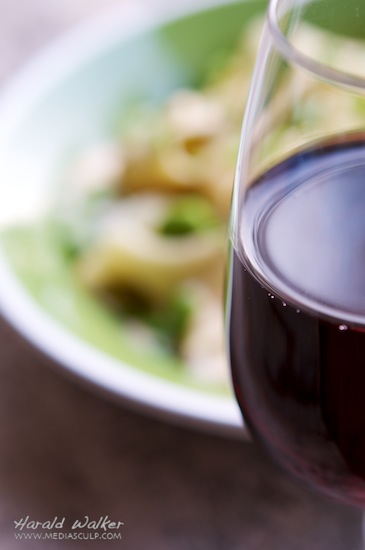 Serving Size: 4
Ingredients:
1 lb. pappardelle
1 & 1/2-2 cups fava beans, podded, blanched and skinned
3-4 cloves garlic, minced
2 tablespoons vegan margarine
1/4 teaspoon crushed, dried chili pepper flakes
2 lemon, zest
2 tablespoons fresh chives, chopped
1 tablespoon fresh parsley, chopped
1 & 1/2 cups soy cream
salt
2-3 tablespoons nutritional yeast (optional but nice)
Directions:
Melt the margarine in a small sauce pan over low heat.
Add garlic, chives, parsley and the crushed chili.
Add lemon zest and soy cream.
Simmer uncovered.
Add the nutritional yeast and season to taste with salt.
A few minutes before serving add the prepared ava beans to the sauce. Reserve a few to sprinkle on the top as garnish
Cook the pappardelle in 6-8 quarts of rapidly boiling salted water until al dente (about 8-10 minutes). Drain
In a serving bowl, place the lemon and add the drained pasta.
Add the sauce and gently mix.
Serve immediately with a few fava beans and chives sprinkled on top.