Review: Sweet Potato Cakes
We came across this delicious recipe for sweet potato cakes or burgers at The Sprouted Kitchen.  Sara Forte adapted it from a recipe in Yotam Ottolenghi's Plenty: Vibrant Recipes from London's Ottolenghi cookbook.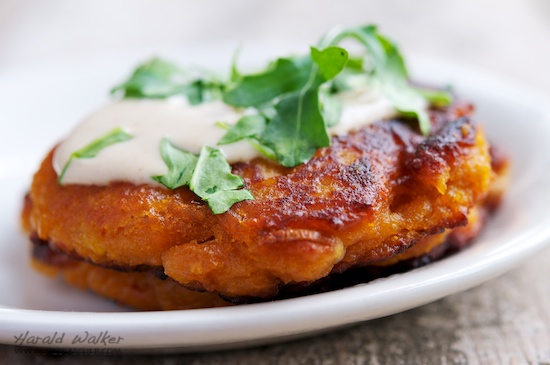 It was very easy to veganize by replacing the egg with an egg replacer, and use soy yogurt for the sauce. She uses butter at times mixed with coconut oil, of course we used vegan margarine instead. The recipe tasted delicious and the soy yogurt sauce was a nice compliment to the sweet potato burgers.