Review: Stir-Fried Tofu, Red Cabbage and Winter Squash
We recently came across this nice recipe from the New York Times. As we still have a couple of pumpkins from last year's harvest to eat up, we were happy it find it.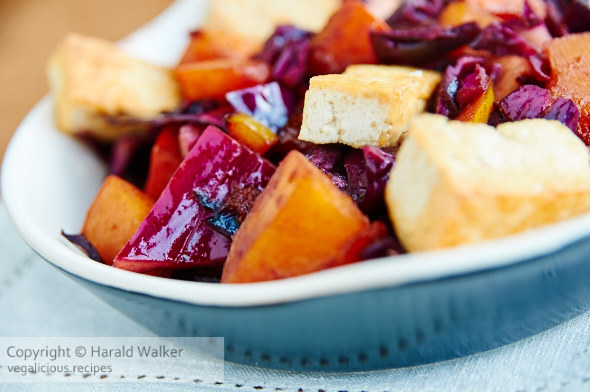 This makes a very tasty dish. We served it as a main meal, but without rice or pasta. We had so much pumpkin that the meal was plenty , without putting it over something more. We did add a fresh apple, chopped in bite sized pieces, as we enjoy apple with cabbage.