Almond Rice Pudding with Blackberry Sauce
Oh, oh oh. This is such a simple dish, but so deliciously wonderful. Blackberries have just begun to ripen (a bit early this year). You can make this treat with any berry or sweet fruit, but the contrast with the white rice and the dark berry is quite lovely.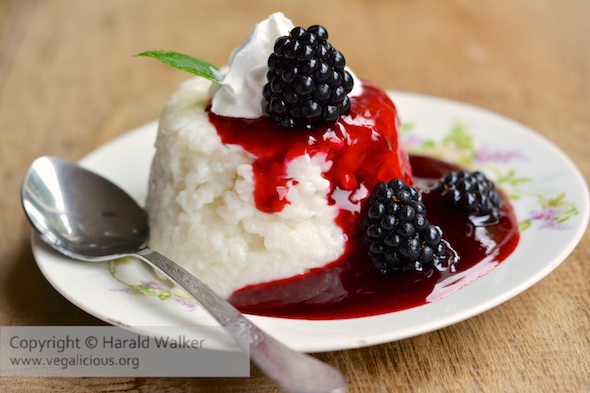 This recipe is exclusively available in 4 Season Vegan, our cookbook with a selection of our favorite seasonal vegan recipes. It is available on iBooks and as PDF in our own shop.